SPIRIT FEST 2021 /
スピリットフェスト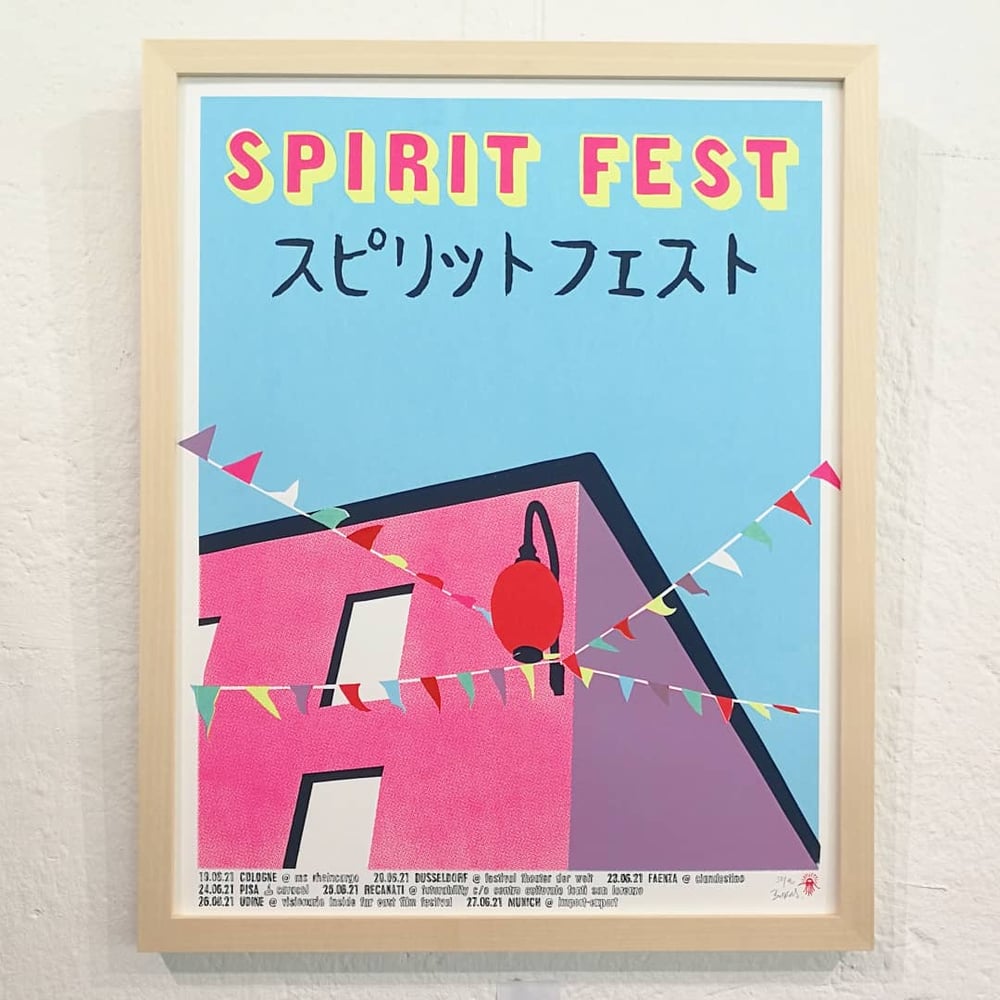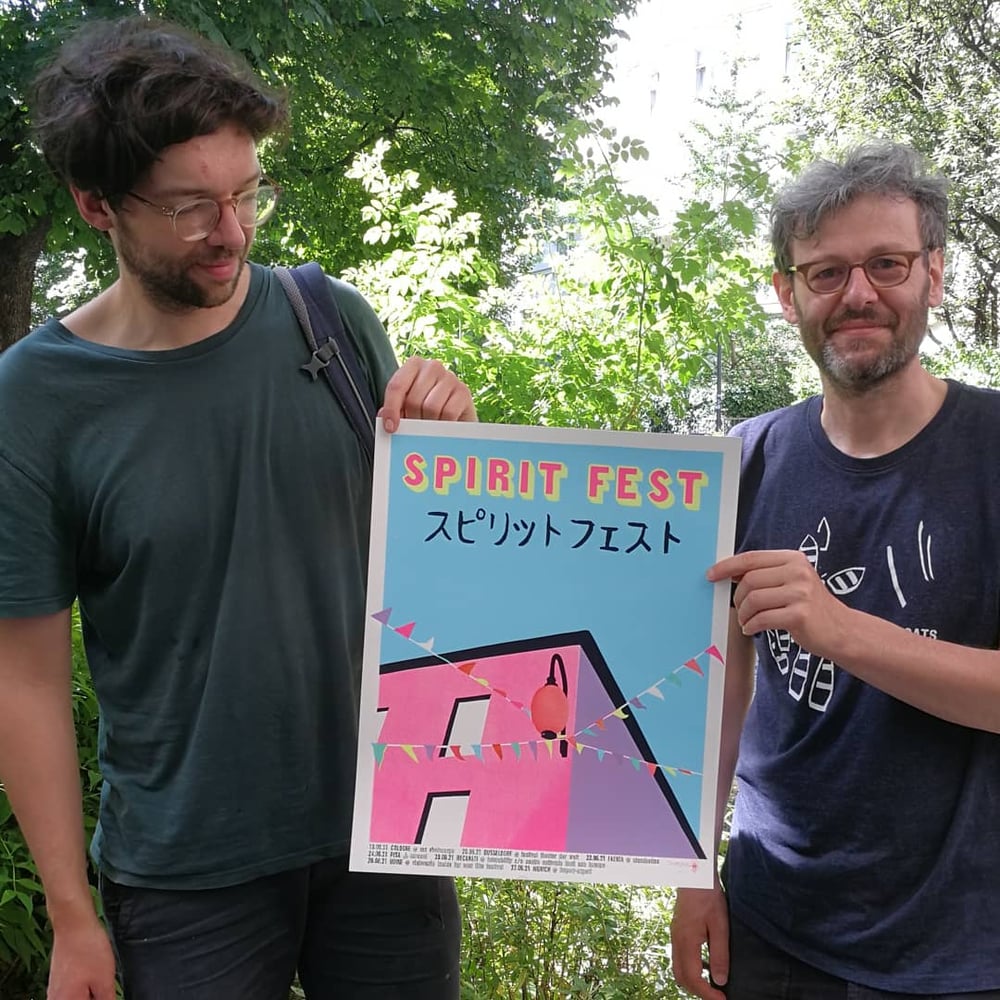 SPIRIT FEST /
スピリットフェスト

Tourposter June 2021
Señor Burns gig poster #230
only 2 copies left available...
Right two years after the first poster, here's a second one for SPIRIT FEST!
Getting together for some shows in Germany and Italy in June 2021.
I always had some pennant in mind for them, plus bright colours - now needed more than ever! The lights of summer. And a japanese red lantern.
SPIRIT FEST consists mainly of the japanese band TENNISCOATS (Saya & Takashi) Markus Acher of THE NOTWIST, Cico Beck aka JOASIHNO plus Mat Fowler from JAM MONEY.
Info:
5 screens
printed on white semi-rough 300g/m²
40 x 50 cm / approx. 15.7" x 19.7"
signed & numbered limited edition of 90
Versand/shipping:
Germany - DHL Paket, tracking, rolled in hard-tube
Everywhere else - DHL letter, tracking, rolled in hard-tube
Illustration/Design/Handprint:
Señor Burns