"FREISTIL" (art print)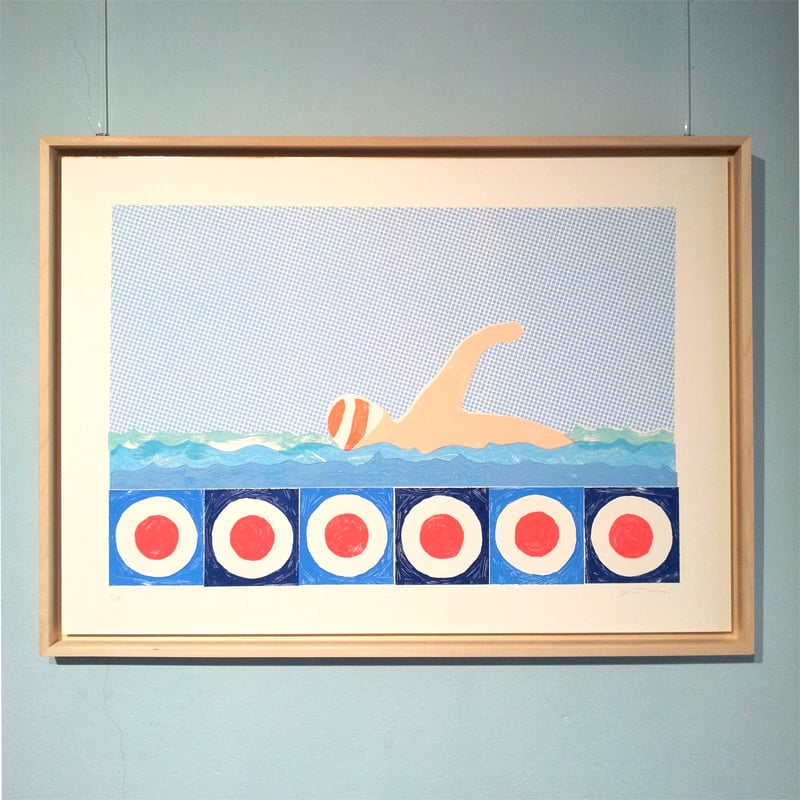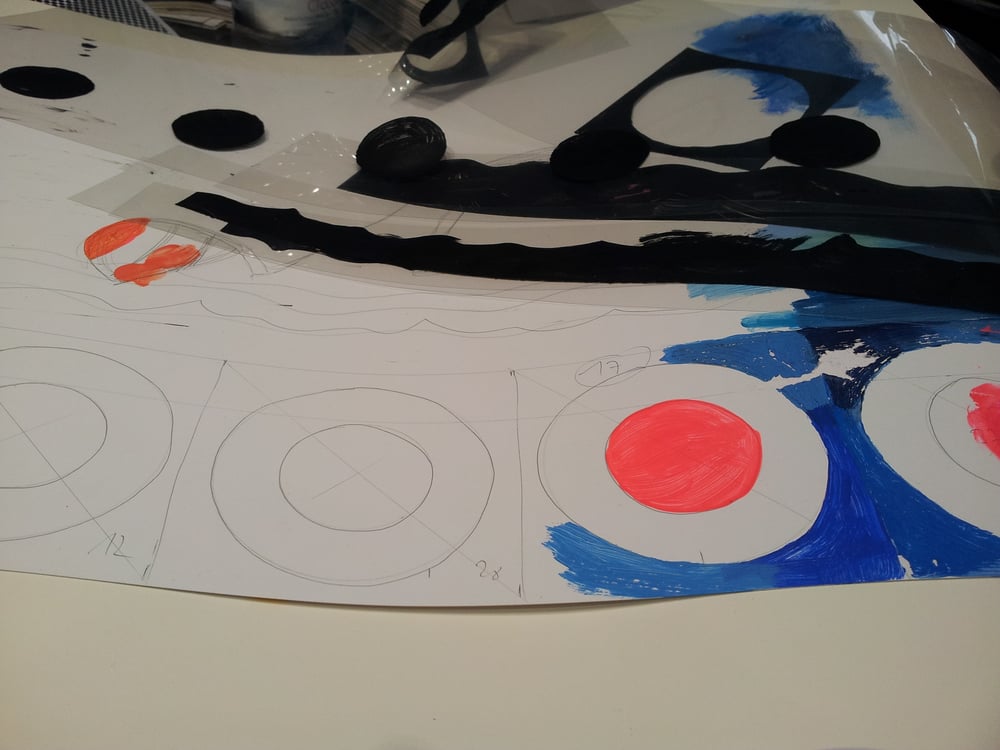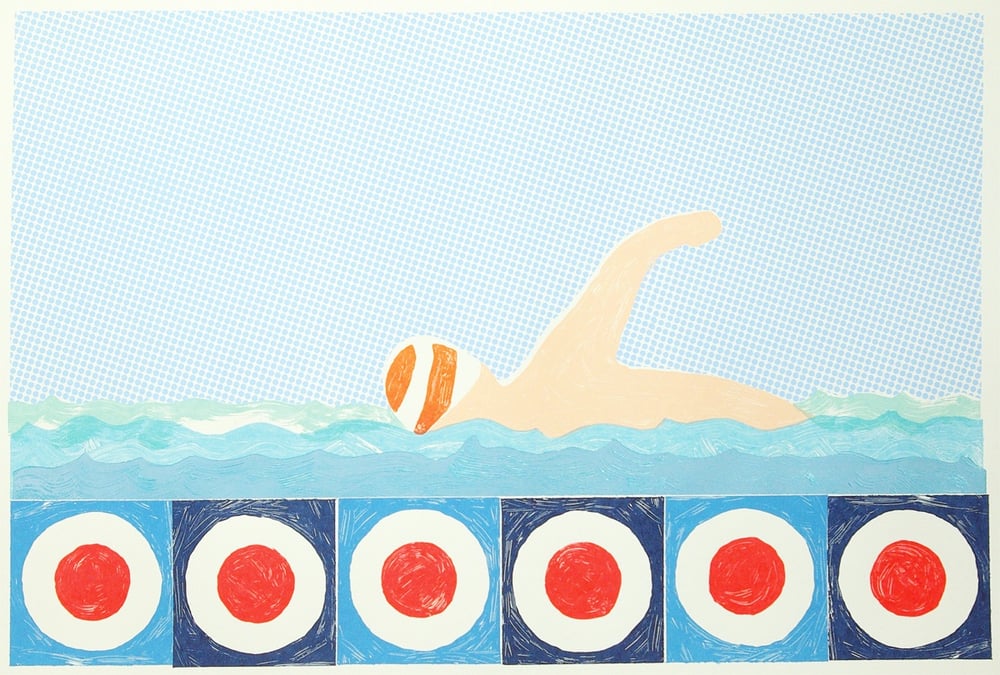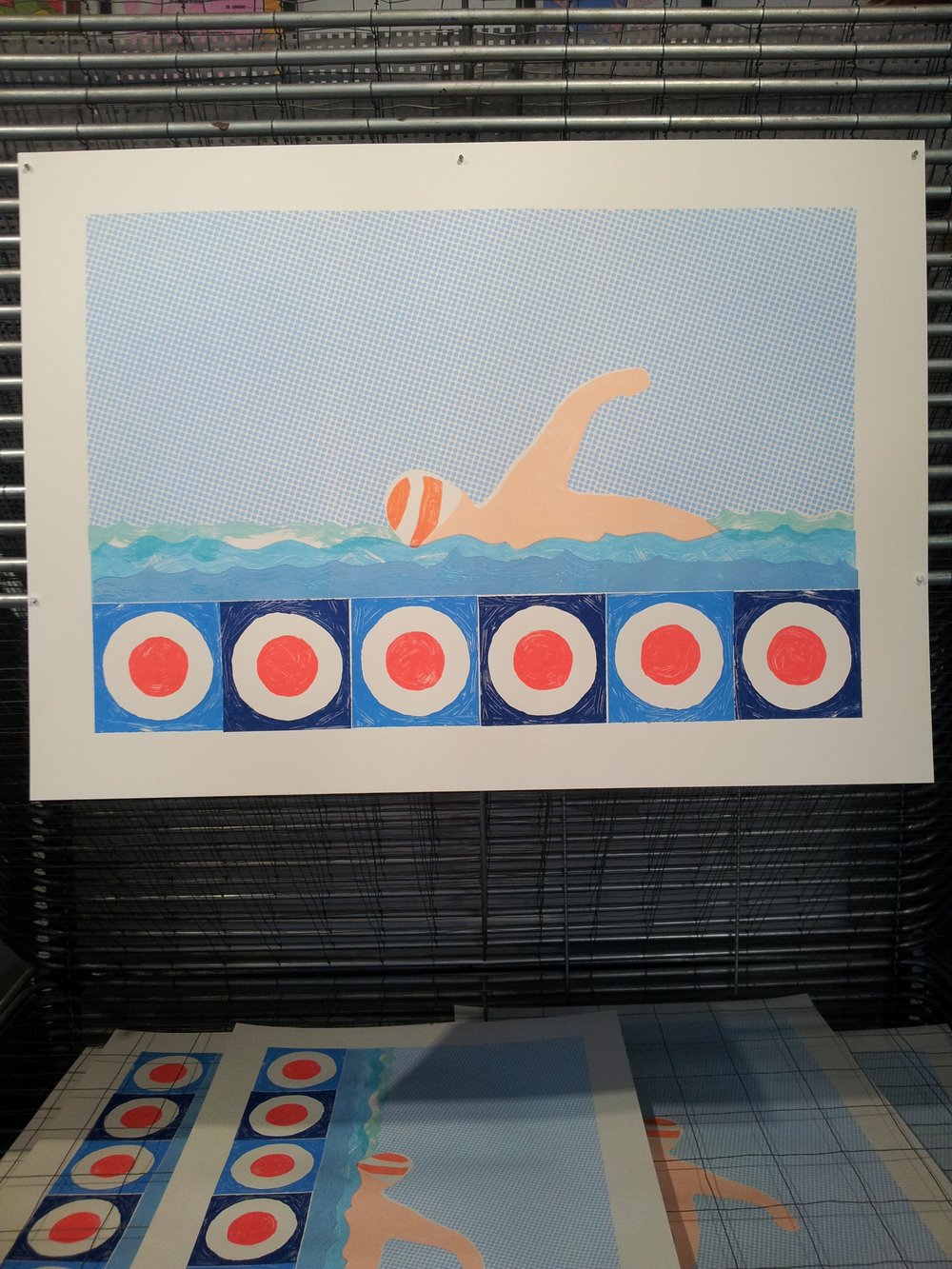 FREESTYLE / FREISTIL
Art print with ten colours, layers mostly handpainted, handprinted.
(pic. 1) The sheet is already laminated on a soft-foam panel with 10mm thickness and glued into a wooden frame.
(pic. 4) The single sheet.
The "original" gallery version is an edition of 15 similar prints with a final colour scheme.
(only available by request / directly)
The offered "artist proof" edition has 7 sheets.
These prints have slightly different colours, but very close to the "original" edition. The "artist edition" is only available directly from Señor Burns.
Info: 
10 colours printed on natural white board 300g 
70 x 50 cm
signed & numbered artist proof
Illustration/Design/Handprint: Señor Burns